We are delighted to announce Souleïma Baddi as our latest advisory board member. She is the founder and CEO of blockchain commodity trade finance platform komgo®.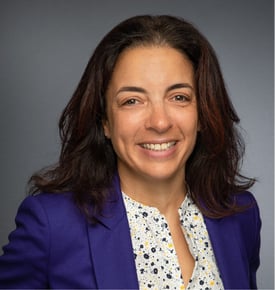 "I am very excited to join the Advisory Board of Farmer Connect to support the expansion of this unique farm-to-consumer traceability platform and shape the future of the industry! This innovative approach including all the stakeholders will pave the way to providing more transparency to consumers and will allow to improve sustainability of the business in many ways"
Before founding and joining komgo® as CEO, Souleïma Baddi was Deputy Head of the Société Generale Trade and Commodity Finance team, based in Switzerland, that she incorporated in 2010. She was also leading the commodity blockchain initiatives for Socgen and Board member of VAKT. Ms. Baddi began her career in 2000 at Societe Generale Inspection department.
Souleïma joins forces with current advisory board members:
- Ric Rhinehart, Executive Director Emeritus of the Specialty Coffee Association
- Mauricio Cárdenas, Former Minister of Finance and Public Credit in Colombia
- Gonzalo Ramirez Martiarena, Independent Entrepreneur and former CEO of Louis Dreyfus Company
A very warm welcome from the team!