why traceability
Commodities are primarily a competitive and market-intelligence-driven industry, as well as one in which trust is essential.
It is therefore crucial to know who is making an assertion or claim underpinning commercial transactions, when that claim was verified and by whom, and to ensure that any changes to information are logged in a way that allows future audits.
This decreases the risk associated with false claims, encourages clean data, and allows new financial models built around accurate information.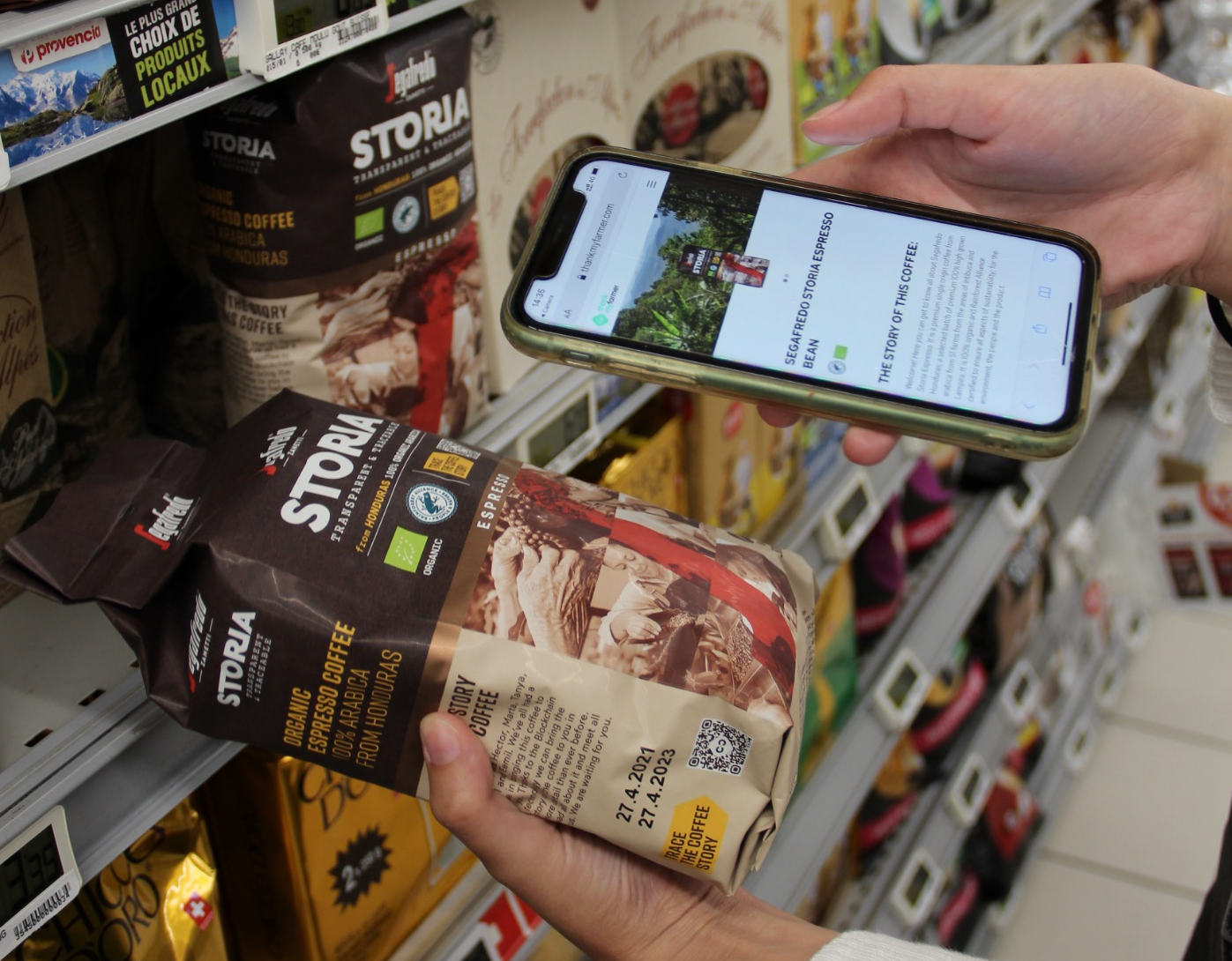 Of surveyed consumers indicate that traceability of products is important to them*
Are more likely to buy coffee that uses technology to show their coffee is grown ethically and sustainably**
Average prive tolerance with technology-led traceability and sustainability demonstrated to drive both volume and value
digitized traceability
As coffee or cocoa moves round the supply chain, each party in the chain uploads its own layer of transactional data to our platform. So traces are built collaboratively with no re-work.
Digitized transactions make it easy to securely share data with trusted partners, helping to streamline operations. Turning visitors into leads.
SOURCE
FarmerID enables digital identities for farmers to own their data profile. When they share data about themselves, their farm and produce, it can be done compliantly and with on-the-ground verifications. Co-ops and mills can be digitized with digital farmer profiles, practices and transactions, so that data can be shared, streamlining operations
OPERATE
ConnectHub is a business interface that brings all types of traceability data together. Customers in the ecosystem can explore the network and interact with each other, as well as managing reports, enabling them to shine a light on operations and sustainability.
PROMOTE
ThankMyFarmer™ is a mobile-friendly site that helps brands to build engagement and trust in the supply chain. Consumers scan farmer connect QR codes, which have been stickered or printed onto packs of coffee and chocolate. This takes them to brand pages with interactive traceability maps, origin stories, and opportunities to donate to sustainability projects in farmer communities.
THE TECHNOLOGY STACK BEHIND DIGITAL TRANSFORMATION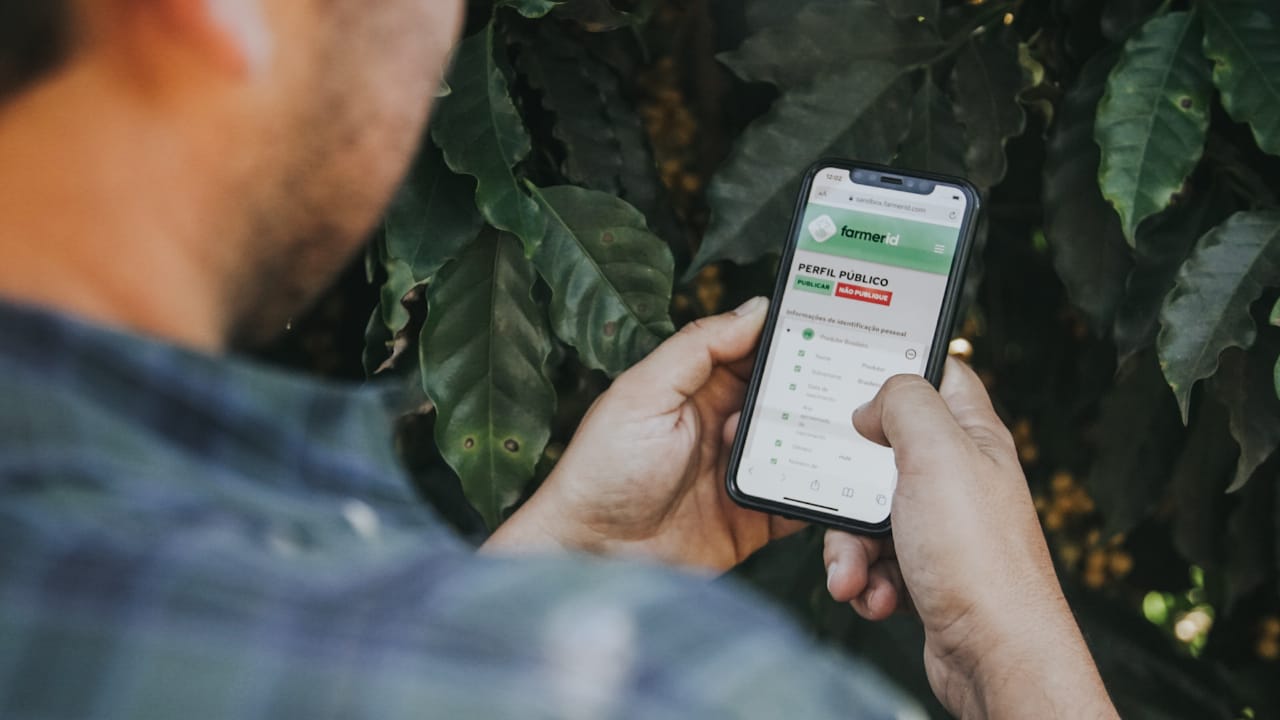 Behind all the benefits is the technology stack for the farmer connect platform. The primary technology is IBM's Blockchain Transparent Supply platform, which we have enhanced with customization for the coffee an‹d cocoa industries.
Other technologies include two way verification, cloud services for storage, business intelligence software for customized reports, and self-sovereign identity for personal identifiable information eg farmer data.
BLOCKCHAIN
SSI
CLOUD SERVICES
BUSINESS INTELLIGENCE
MOBILE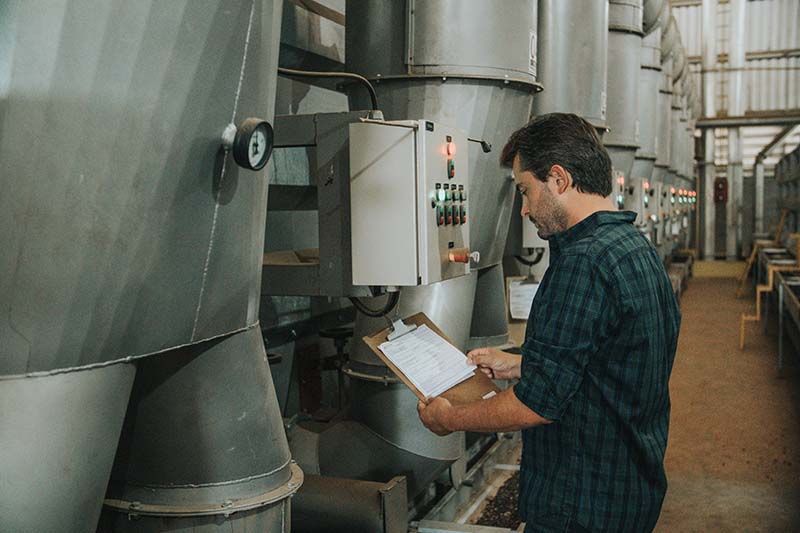 Why is the quality of data better with our platform?
At farmer connect we work towards defining common data standards on the platform, so that there is consistency throughout the entire network. We reduce the risk of human error by minimizing manual input and automating data flows. Additionally, we further strengthen the quality of the data that is being uploaded by having it validated by multiple parties.
What kind of data is uploaded to the platform?
There are broadly two types of data an organization can upload to our platform. The first is basic data for traceability like product references, dates and locations. This is the data that is needed to create a Promote trace that can be used in marketing activity, and it is generally easilyavailable within the supply team. The second type is additional data that an organization might choose to upload to our platform as a convenient, secure way of sharing them with trusted partners.
This is the kind of data that is often included in a deeper solution around Source or Operate. The organization that uploads the data has full control over who can see what. You might choose for your additional data to only be viewable by people in your organization, by those you trust, or by those from whom you will generate value by agreeing to share the data.
"The partnership with farmer connect is delivering on many levels. Our trade partners appreciate this innovative use of technology in our supply chain. Our consumers appreciate the transparency which is positively influencing purchase. Segafredo Storia is not just about the taste, it is about meeting the makers of your coffee and getting to know them, their homeland, and their stories... It is about creating a more personal connection with your coffee"

We'd love to hear from you. Use the form below and someone from the team will get back to you as quickly as possible.
We'd love to hear from you. Use the form below and someone from the team will get back to you as quickly as possible.