farmer connect is a Swiss based tech Company delivering end-to-end traceability solutions along complex food and agricultural supply chains.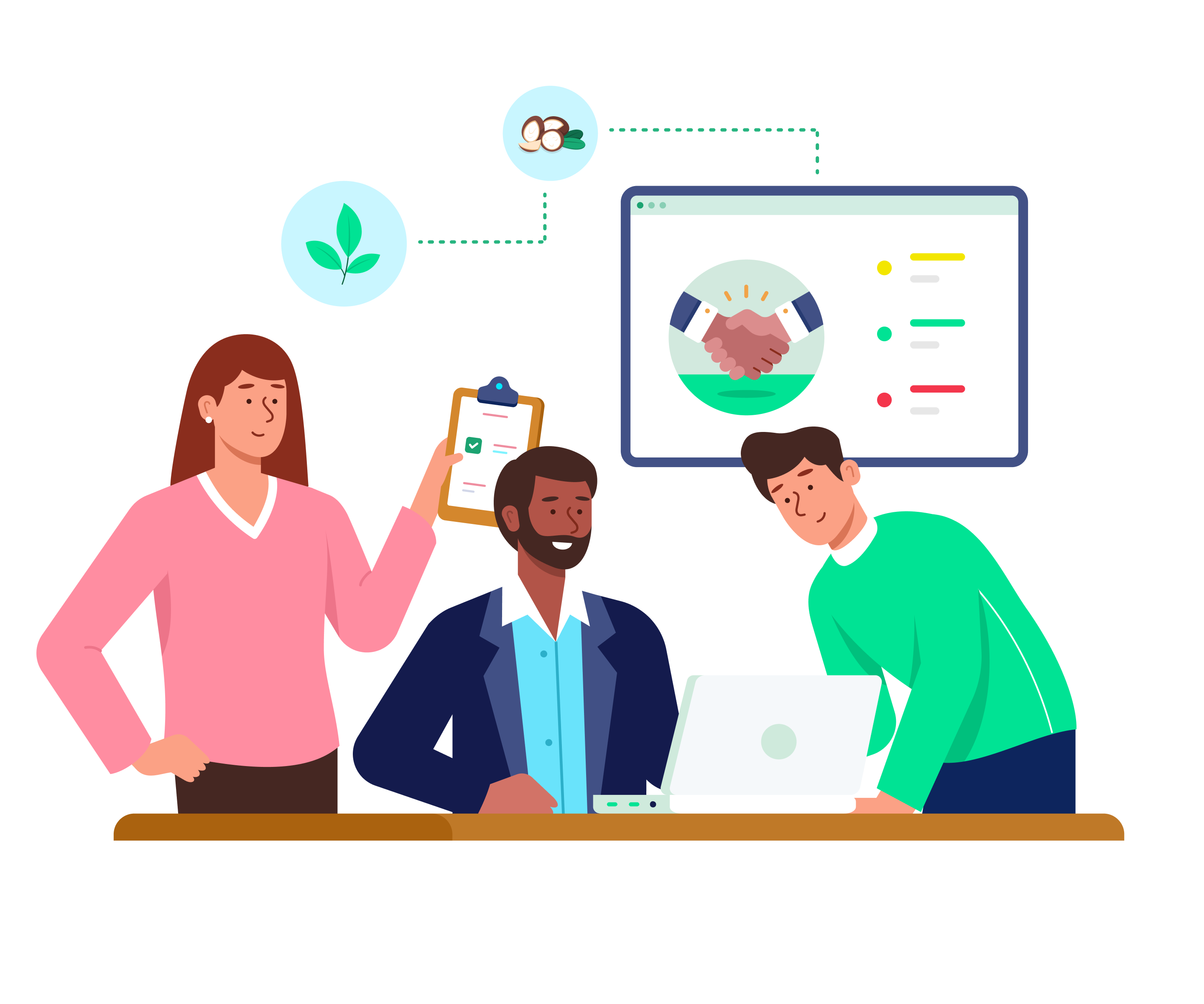 Head of sales
Location: Geneva, Switzerland (hybrid remote possible)
We are looking for a Director-level Sales executive to shape our sales organization and scale revenue to the next level. The ideal candidate will be responsible for architecting an executing a sales strategy alongside with his/her team. The person should be excited by selling into fast evolving markets, strategizing next steps, negotiating complex deals and beating the competition in head to head opportunities.
Responsibilities include, but are not limited to:
• Own all plans and strategies for developing business and achieving the company's sales goals.
• Prepares forecasts and KPI reporting.
• Build process and funnel for reachout, onboarding, activation, and expansion.
• Represent the Company and the solution to high level key accounts.
• Work collaboratively across teams - including Engineering, Product and Marketing.
• Provide full visibility into the sales pipeline at every stage of development.
• Establish and foster partnerships and relationships with key customers both externally and internally.
• Develop market intelligence on existing and new strategic accounts and regulatory environment.
Skills and Qualifications
• Relevant experience in sales and business development with large accounts.
• Track record of growing and scaling business.
• Experience in defining sales strategy with respect to a dynamic market environment.
• Executive-level presence with excellent communication skills, providing clear and timely communication and demonstrating effective listening skills.
• High energy/positive attitude with the ability to lead, coach and nurture a team with a hands-on approach.
• Experience of fostering a culture of customer-centricity, accountability, and collaboration.
• Strong analytical, quantitative and problem solving skills; ability to use hard data and metrics to back up assumptions, recommendations, and drive actions.
• Fluency in English.
• Ability to travel, as required.
For the application, include your CV and cover letter.
We'd love to hear from you. Use the form below and someone from the team will get back to you as quickly as possible.