A regulation that will reshape the market
The European Union Deforestation Regulation (EUDR) will establish strict measures to prevent companies from placing products on the EU that are linked to deforestation or forest degradation. It will also be illegal to export such products from the EU. Operators and large traders will need to demonstrate origin, including geo coordinates in an auditable manner, to prove the product/commodity is deforestation free. The Regulation text was officially approved by the European Parliament on April 19th 2023 and was published in the EU Official Journal 9th June 2023. Companies will need to be compliant by end of 2024.
We can help you! farmer connect enables you to gather all necessary data into one place, easily produce and share audit reports, as well as prove absence of deforestation through precise providence mapping down to the level polygon level of a production area.
"Operators and large traders will need to demonstrate origin, including geo coordinates in an auditable manner, to prove the product/commodity is deforestation free."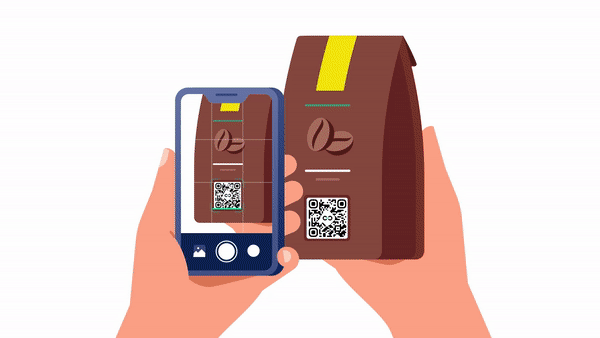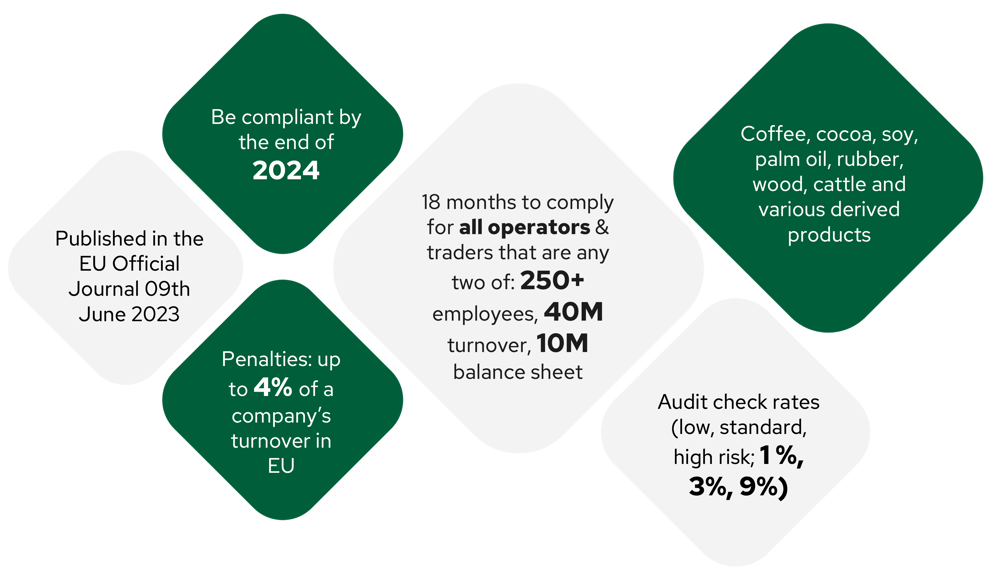 According to the Food and Agricultural Organization of the United Nations (FAO), a staggering 420 million hectares of forest have been lost to deforestation between 1990 and 2020.
WE'RE HERE FOR YOUR EUDR JOURNEY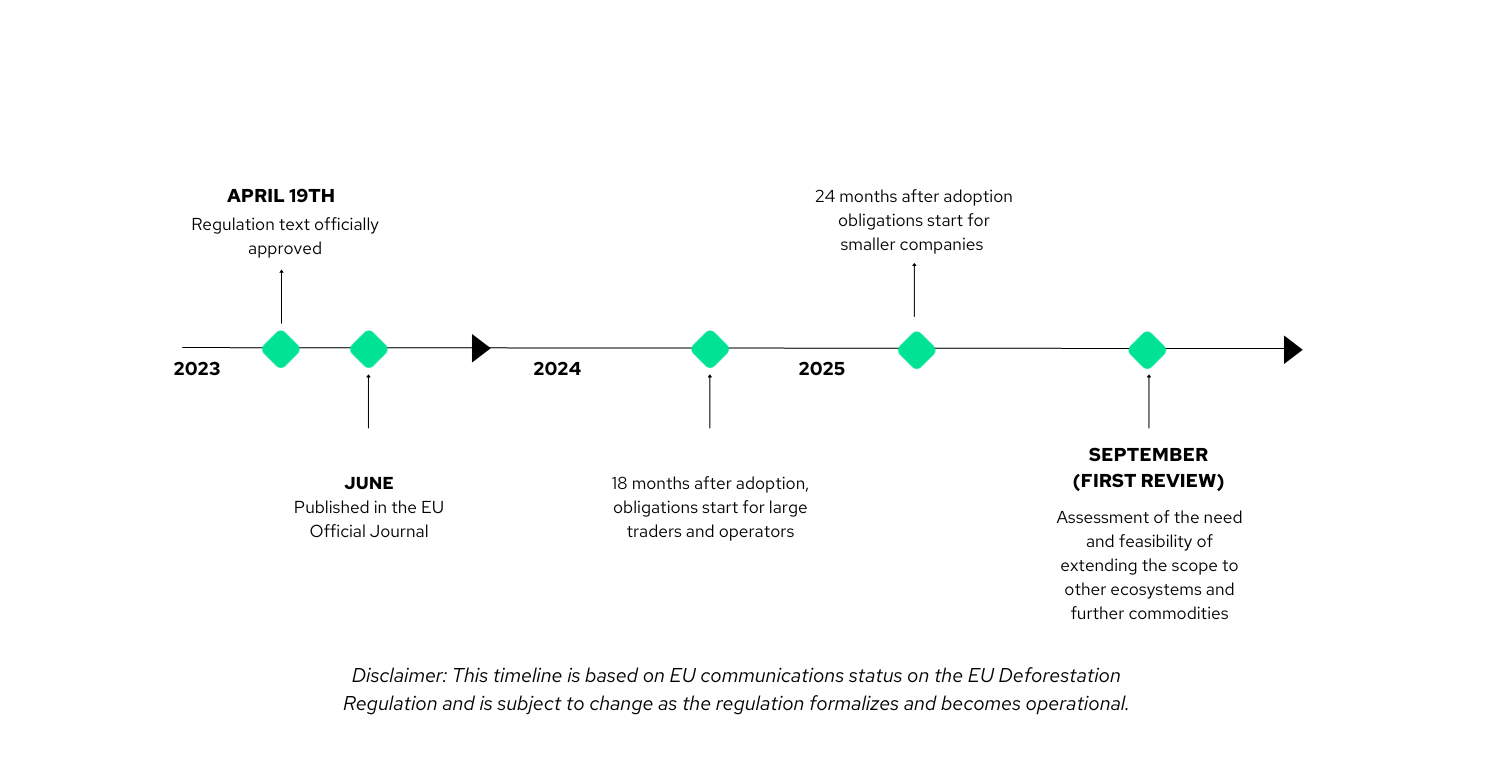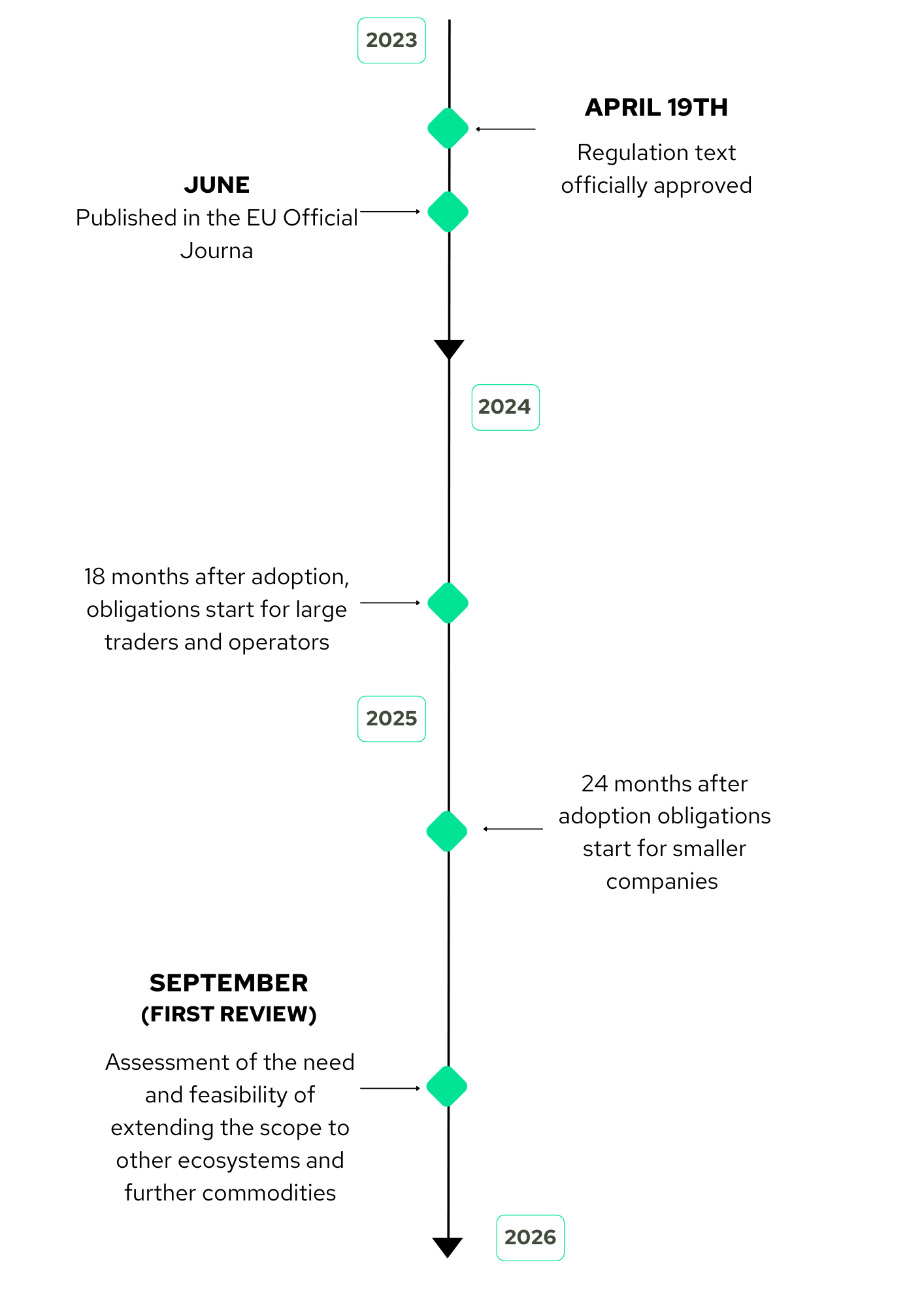 SUPPLY CHAIN TRANSPARENCY FOR YOUR EU DUE DILIGENCE REQUIREMENTS

CONSOLIDATE TRUSTED DATA FROM ACROSS YOUR VALUE CHAIN
Centralise all direct and non-direct suppliers within a flexible, controlled and auditable value chain map.

VERIFY YOUR PRODUCT IS DEFORESTATION FREE
Compliance credentials backed by independent 3rd party satellite analysis.

PROVIDE SUPPLY CHAIN DATA THAT IS AUDITABLE
Centralised deforestation dashboard for risk assessment reports and audits.
Disclaimer: based on EU communications status on the EU Deforestation Regulation and is subject to change as the regulation formalizes and becomes operational.
Which commodities will this impact?
...and various other relevant products such as leather, chocolate, coffee substitutes containing coffee, furniture, soya-bean flour and many more.
One year into the regulation being in force, there will be a review to determine need and feasibility of expanding the scope to other commodities as well as ecosystems on the whole.
Operators and traders, who place specific commodities on the EU market that are associated with deforestation and forest degradation will have to prove that the products are both:
Deforestation and forest degradation-free after 31 December 2020
Compliant with all relevant applicable laws in the country of production
Compliance is critical when it comes to the EU Deforestation regulation. The proportion of checks will be performed according to the country's risk level ( 9% for high-risk countries, 3% for standard risk and 1% for low-risk). Non-compliance can lead to severe consequences, including the seizure of commodities, confiscation of revenues, suspension or prohibition of activities, and fines of up to 4% of annual turnover in Member States.
Operator: In the course of a commercial activity, places relevant products on the EU market or exports them
Trader: Any person in the supply chain other than an operator who, in the course of a commercial activity, makes relevant products available on the EU market
Start with your supply chain. Businesses need to know their supply chains through and through - who the different actors are and what's happening at every stage - to be able to identify potential risks and challenges, such as supplier compliance or environmental impact.
Assessing gaps in data or the risk of non-compliance is a critical step in complying with the EUDR and having access to the appropriate tools can facilitate risk mitigation and compliance efforts. Both risk assessment and risk mitigation are important parts of the EUDR's due diligence requirements and are essential in ensuring that the data collected is accurate and reliable. When a risk is identified, it is essential to prioritise and develop a strategy to address it. This enables businesses to address compliance concerns and mitigate risks that could prevent the import of their products/commodities into the EU.
Ensure your suppliers are committed to the same standards as your business

–

ask them about their deforestation policies and procedures, and how they monitor risks associated with their supply chain

. By connecting the dots across a supply chain and by bringing trusted data together,

you

gain valuable insights into your processes and risks, ensure regulatory compliance, and know where value is created and where it is at risk of being lost.
Compliance with the regulation requires knowing where your product/commodity comes from, down to the precise geo coordinates from where it was sourced. This information is critical to prove that the product/commodity is free from deforestation.
We help businesses map out their product journeys from origin to final consumer, identifying all the actors and processes involved in its production, transportation, and distribution. Our traceability platform provides businesses with the tools needed to comply with the EUDR. It allows for the capturing and centralisation of information, especially source data, such as the geo coordinates or polygon areas of farms or plots, which we use to determine whether a product or parts of its supply chain are deforestation-free. This data can then be visually presented in a dashboard, allowing you to explore risk areas and generate detailed reports for auditing purposes.
We are already delivering thousands of traces. This includes understanding and mapping clients supply chains, which involves understanding of any existing risks, reaching out to their suppliers, and getting all this data digitised.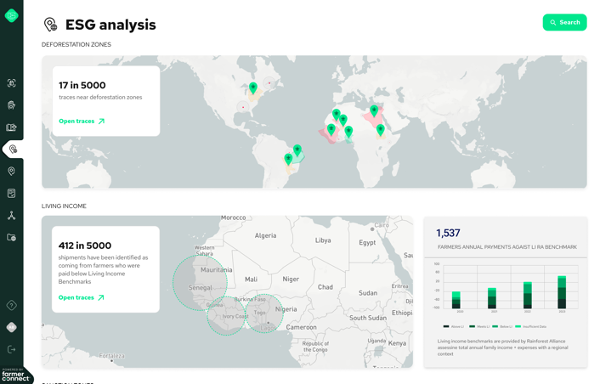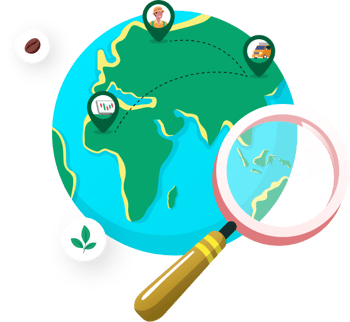 A country benchmarking system will be put in place that will classify countries based on a number of criteria. This includes their involvement in deforestation and forest degradation associated with the relevant commodities, as well as their efforts to combat these issues. Countries will be divided into three categories - high risk, standard risk, and low risk. Depending on the level of risk, operators, traders and Member States' authorities will be subject to different levels of due diligence duties.
Level of risk is determined by a number of factors including presence of forests in the country and area, prevalence of deforestation in the country, availability and validity of documentation of information, concerns related to the country of production (i.e. corruption), as well as the complexity of the supply chain. All these are taken into account in the risk assessment.
On 29 June 2023, all countries will be assigned a standard level of risk. Following this, by 30th December 2024 a list of countries, presenting either a low or high-risk, will be published. This list will be regularly reviewed, and updated as necessary.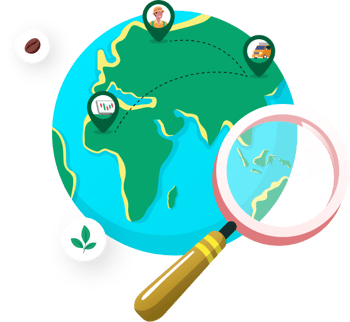 Browse through our frequently asked questions
We'd love to hear from you. Use the form below and someone from the team will get back to you as quickly as possible.